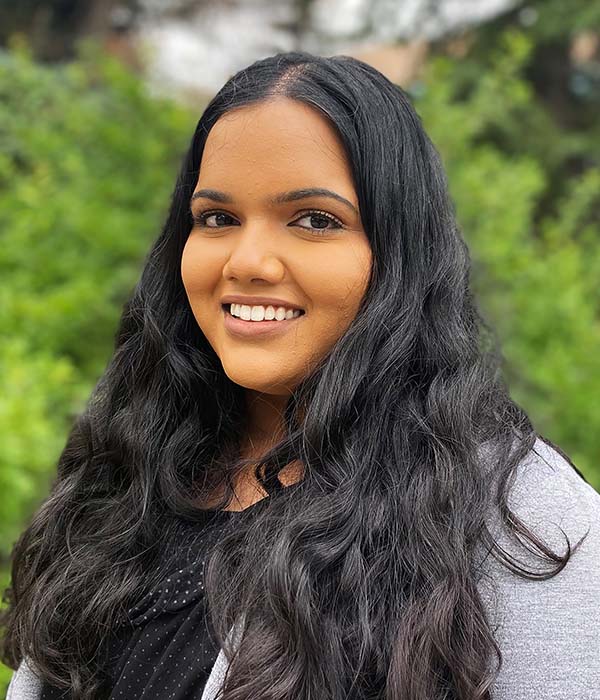 Jaya Mallu
---
jmallu@praxis-consulting.ca
---
306.545.3755
---
View Jaya's profile
---
Praxis Consulting Team
Jaya Mallu
Jaya is a consulting analyst with Praxis Consulting this summer. She is completing her Bachelor of Business Administration in Human Resources and a certificate in Economics at the University of Regina. In her first year of university, Jaya competed in JDC West, a national case competition, as an academic delegate. Most recently, she has served as the first-year coordinator on the 2020 Hill Business Students' Society. Jaya has also taken up several roles as a student assistant with the University's Student Affairs department. Additionally, she worked as a research assistant for the department of Political Science at the University of Regina.
Jaya's Knowledge, Education and Qualifications
Education:
Bachelor of Business Administration, University of Regina, 2018-present
Career:
Praxis Consulting, 2021 – Present
University of Regina, 2020
Volunteer Experience:
University of Regina, Junior Ambassador
Awards:
University of Regina Undergraduate Research Award (2020)
University of Regina Dean's List (2018 - present)
Want TrendLine Saskatchewan Insights Focused on Your Business?
Now Available: Sector deep dives and customized economic reports designed to inform your business decisions.