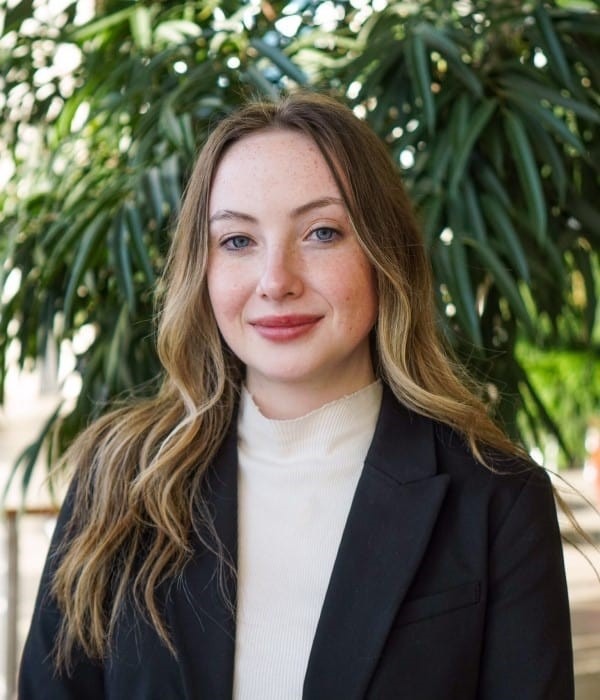 Jyllian Kaliciak
BAH
Project Coordinator
---
info@praxis-consulting.ca
---
306.545.3755
---
Praxis Consulting Team
Jyllian Kaliciak
, BAH
Project Coordinator
Jyllian is a graduate of Queen's University where she recently completed her Bachelor of Arts (Honours) in Global Development and Political Studies.
Throughout her degree, Jyllian studied the complex social, economic, political, and environmental interactions that lead to change, impact communities, and create opportunities and challenges to development. In 2022, she had the opportunity to participate in an experiential learning program that took place at the University of Havana, Cuba. Through her educational and volunteer experience, Jyllian has developed a passion for engagement focused on collaboration and innovation to create meaningful and lasting change.
Jyllian's Knowledge, Education and Qualifications
Bachelor of Arts (Honours), Global Development and Political Studies, Queen's University
Step Above Stigma, Member, 2021 – 2022
Dean's Honour List, 2019 - 2022
Queen's University Excellence Scholarship, 2018


Insightful Research. Qualified Strategy. Demonstrable Results.
Expect this and more from Praxis, Saskatchewan's Management Consulting Team.