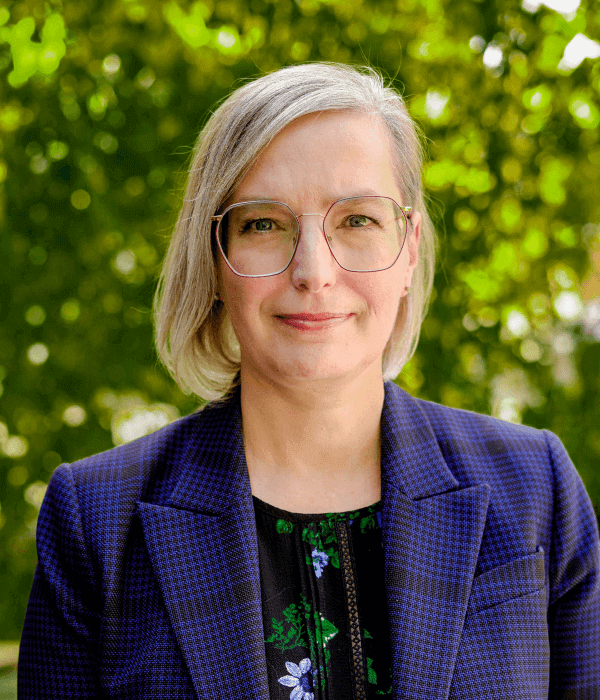 Louise Folk
BA
Vice President, Strategy
---
info@praxis-consulting.ca
---
306.545.3755
---
Praxis Consulting Team
Louise Folk
, BA
Vice President, Strategy
Louise is the Vice President of strategy with Praxis and has over 25 years experience working with public, private, and non-profit organizations. She is known for her collaborative and strategic approach to advising and leading organizations to achieve results across multiple disciplines.
Strategy and service excellence are Louise's passions. She has been privileged to hold executive and senior leadership roles in the public sector where she put theory into practice in the areas of strategy, urban development, communications, engagement, human resources and information technology. Louise has also advised clients across Canada in customer experience, organizational effectiveness, as well as strategy development and execution.


Louise 's Knowledge, Education and Qualifications


Executive Education - Harvard Kennedy School, Harvard University
Industrial Relations - Change Management and Organizational Effectiveness, Queen's University
Post Graduate Studies - Social Studies, University of Regina
Bachelor of Arts - Community Development, University of Alberta
25 + years of strategic planning, engagement, and executive management experience
Want TrendLine Saskatchewan Insights Focused on Your Business?
Now Available: Sector deep dives and customized economic reports designed to inform your business decisions.