The Praxis Indigenous Panel serves as a platform to gain an Indigenous perspective on policies, programs, services, and current events. It is an opportunity for Indigenous people to share their ideas, opinions, thoughts, and concerns.
Over 1.6 million of Canada's population identifies as Indigenous, yet the collective Indigenous voice is often silent at decision-making tables. Imagine how powerful it would be to have an Indigenous perspective on the issues of the day.
The Praxis Indigenous Panel allows Indigenous and non-Indigenous entities to poll individuals on their opinions. Panel members consist of participants from across Canada who are First Nation, Inuit, or Métis and have signed up to participate in relevant surveys.

Are you First Nations,
Inuit, or Métis?
We invite you to become part of this unique panel to share your opinions, thoughts and concerns. The first 1,000 people to join will be entered into a draw to win an iPad.
Join the Panel
Anin Sikwa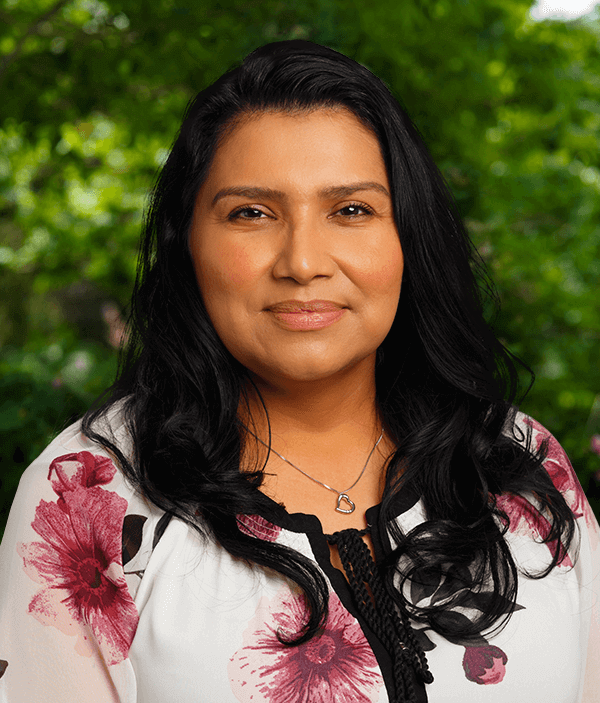 My name is Angela Roque and I am Anishnabe from Cote First Nation, Saskatchewan.
I was born and lived in Cote most of my life. I was raised by my grandparents; my maternal grandparents were traditional Indigenous and practiced Indigenous cultures and traditions, while my paternal grandparents were of Christian faith and attended church. I was fortunate to receive teachings from both backgrounds and I continue to appreciate my spiritual learnings. I left my reserve in 2004, precisely 16 years ago, to move to Regina. I decided to leave my community to search for a job after I completed my diploma in management studies. Despite my grandparents' negative experience in residential school, they pushed me to complete my studies and taught me how to work hard and to never stop improving my life. This helped me when I moved to Regina. It was a bit scary and intimidating while transitioning, but I found support and family living in Regina. Instead of working, I continued my studies and, in 2009, I completed my Bachelor's Degree in Administration. At that point, I decided to explore Canada and worked in 2 other provinces supporting senior leaders in various organizations with an Indigenous perspective. I believe the experience of living both on and off the reserve has led to my success in both my personal and professional life. I feel very fortunate to have lived in both my home community and in an urban setting.
In my current role as a Consulting Associate, I am building and advising for the Indigenous Panel. I am passionate about the Indigenous Panel because I believe that every Indigenous person should have an opportunity to share their insight and perspective on matters that affect their families, education, profession, and communities.
Imagine if there was a way to ask the Indigenous people what they thought about the federal government's response to COVID-19? Or ask their perspectives on the Wet'suwet'en protests? Alternatively, the leadership of Indigenous membership and organizations could ask for feedback on the services delivered in their communities. That way, policies, governance, decisions and actions would be appropriately tailored to serve the Indigenous needs. My goal is for the Panel to serve as a platform for Indigenous people to share their opinions, feedback, and perspectives, and that Indigenous leaders, organizations, and the government will utilize this tool to understand the needs and perspectives of Indigenous people.
I would like to invite you to join the Indigenous Panel. I realize you may have some questions and concerns and I invite you to contact me directly to discuss them.
Praxis Consulting is a local Saskatchewan company that's been in business for over 20 years. Currently, 40% of our clients are Indigenous. Praxis is committed to serving Indigenous communities. The Indigenous Panel is the result of many conversations with both Indigenous and non-Indigenous clients who have expressed a desire to consult with Indigenous people about important matters in the communities.
Praxis will manage this panel so that personal information is safe and will not be shared outside of the organization. Any client who wishes to utilize the Indigenous Panel will receive the results only; clients will not be involved in the distribution of the survey or the collection of results. Praxis will distribute surveys to Panel members and all answers will remain anonymous. There will also be incentives for participation in the Panel. Below is my contact information.
Respectfully and thank you for the consideration.
Angela Roque (Severight)
I acknowledge I live and work on the Treaty 4 territory, the original lands of the Cree, Saulteaux, Dakota, Lakota, Nakota, and homeland of Metis Nation.
Panel Activities