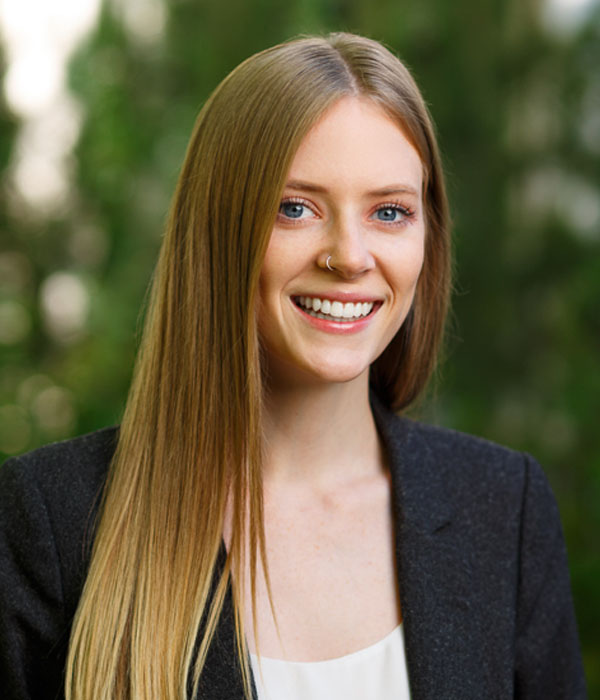 Kauron Cooper
BBA
Consulting Projects Manager
---
info@praxis-consulting.ca
---
306.545.3755
---
View Kauron's profile
---
Praxis Consulting Team
Kauron Cooper
, BBA
Consulting Projects Manager
With a passion for consumer behavior and economic indicators, Kauron completed her Degree of Business Administration with a major in finance from the Paul J. Hill School of Business.
During her time as a student Kauron held various positions in both private sector and government organizations. Through these positions, she has gained knowledge in both government and corporate processes. This has inspired her to pursue a career in strategic management as a way to ensure the longevity and efficiency of both Saskatchewan and Canada's economic wealth.
During her time at Praxis, Kauron has managed over 30 projects. Her experience stems business strategy, operational planning, research studies (including focus groups, interviews and surveying), and both large- and small-scale engagements. Additionally, Kauron has participated as a delegate and VP academic on the Hill JDC West Team. Both roles involved months of preparation and research and provided insight into different business theories and their real-world applications.
Kauron's Knowledge, Education and Qualifications
Bachelor of Business Administration - Finance Major, University of Regina, 2015 - 2020
Distinction, Paul J. Hill School of Business
Dean's Academic List, Paul J. Hill School of Business, 2019
Top 16/50, National Strategy Consulting Competition, 2018
Hill JDC West, Executive Team, 2019 – 2021
Complex Challenges. Collaborative Solutions.
Expect this and more from Praxis, Saskatchewan's Management Consulting Team.