Saskatchewan's Changing Demographic and Economy - December 2019
This report shows some of the long term (50 year) demographic and structural changes and presents an outlook for the future.
Population
The Saskatchewan population is growing at a healthy pace. In the third quarter of 2019, the population grew at an annual rate of 1% and 0.3% from the second quarter of 2019. The Conference Board of Canada forecasts provincial population to grow by 1.3% in 2020 and 1.4% in 2021.
Underlying population growth has seen profound demographic shifts. In 1966, the province's population was concentrated in the 0-19 age groups.
In 2016, the 1966 0-19 age group is now in the 50 to 64 age group. Younger age cohorts are now typically international in-migrants and Indigenous.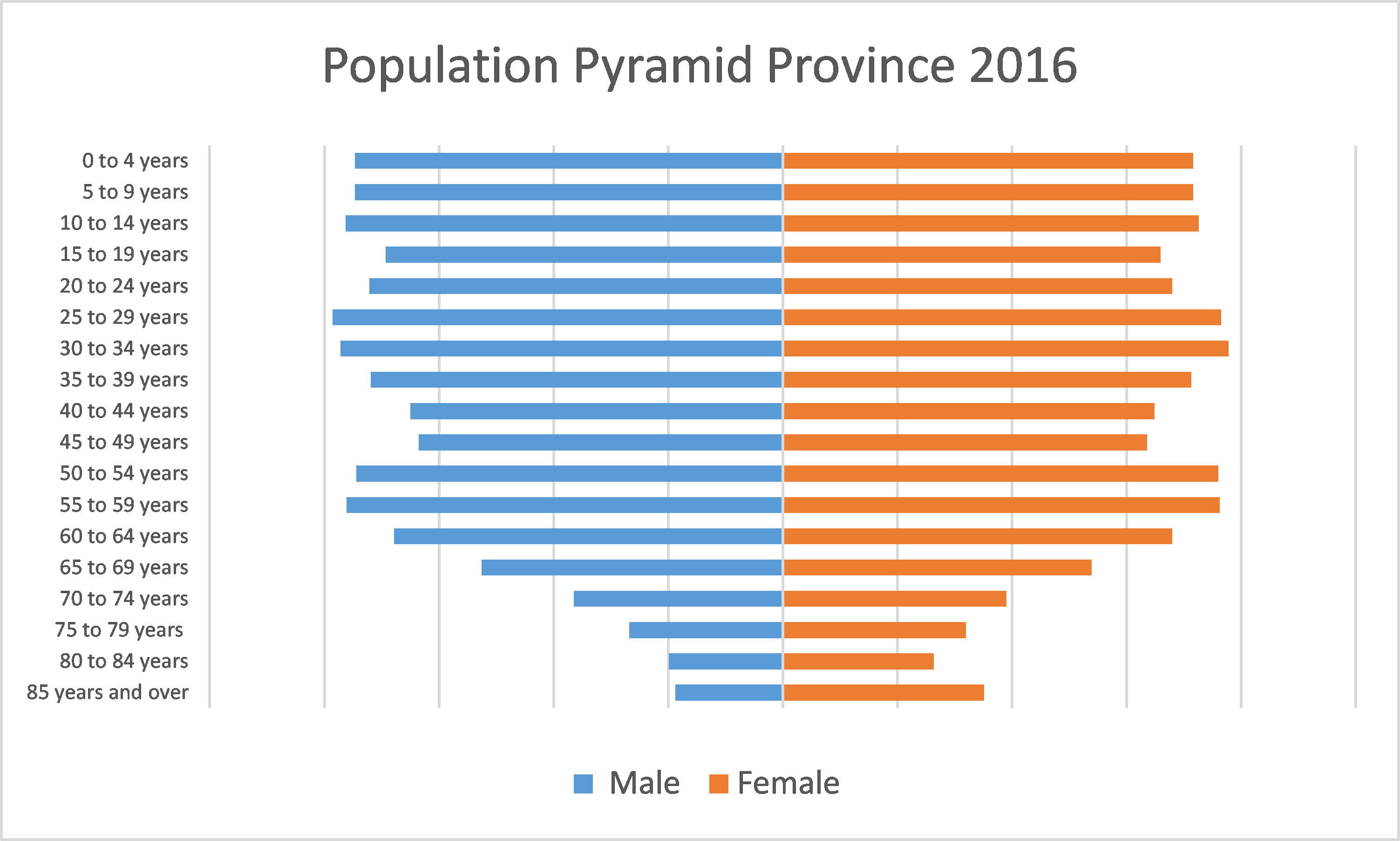 Driving population growth has been international in-migration (immigration). Saskatchewan immigration has outstripped natural increase (births less deaths) as the leading contributor of population growth since, and including, 2009. Since 2016, immigration is more than double natural increase and immigration is only marginally offset by emigration.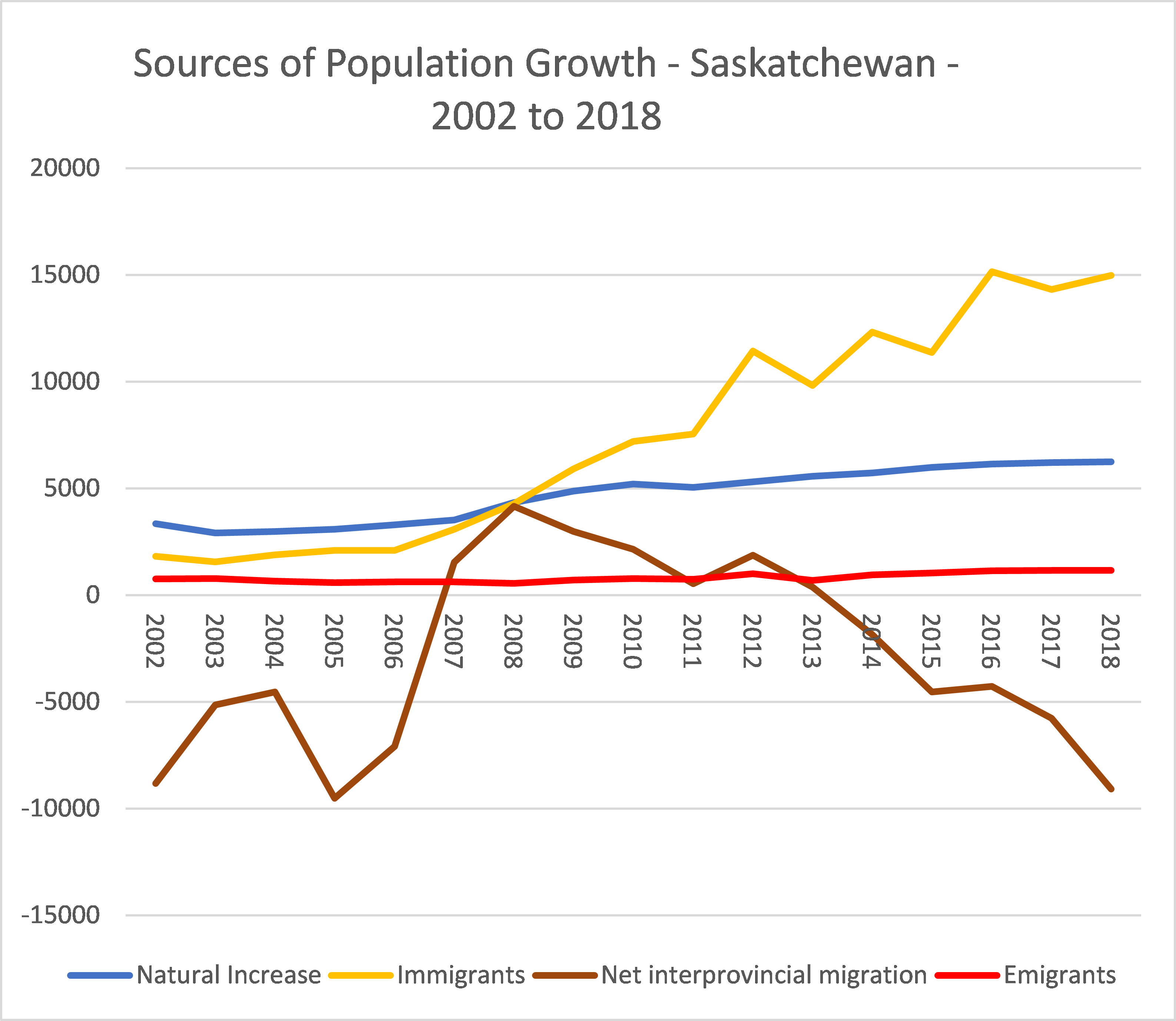 In 1966, those living in Saskatchewan's 11 cities accounted for 39.5% of the province's population while the rest (rural) accounted for 60.5%. In 2016, this proportion had completely reversed itself with 56.2% in urban areas and 43.8% in rural areas.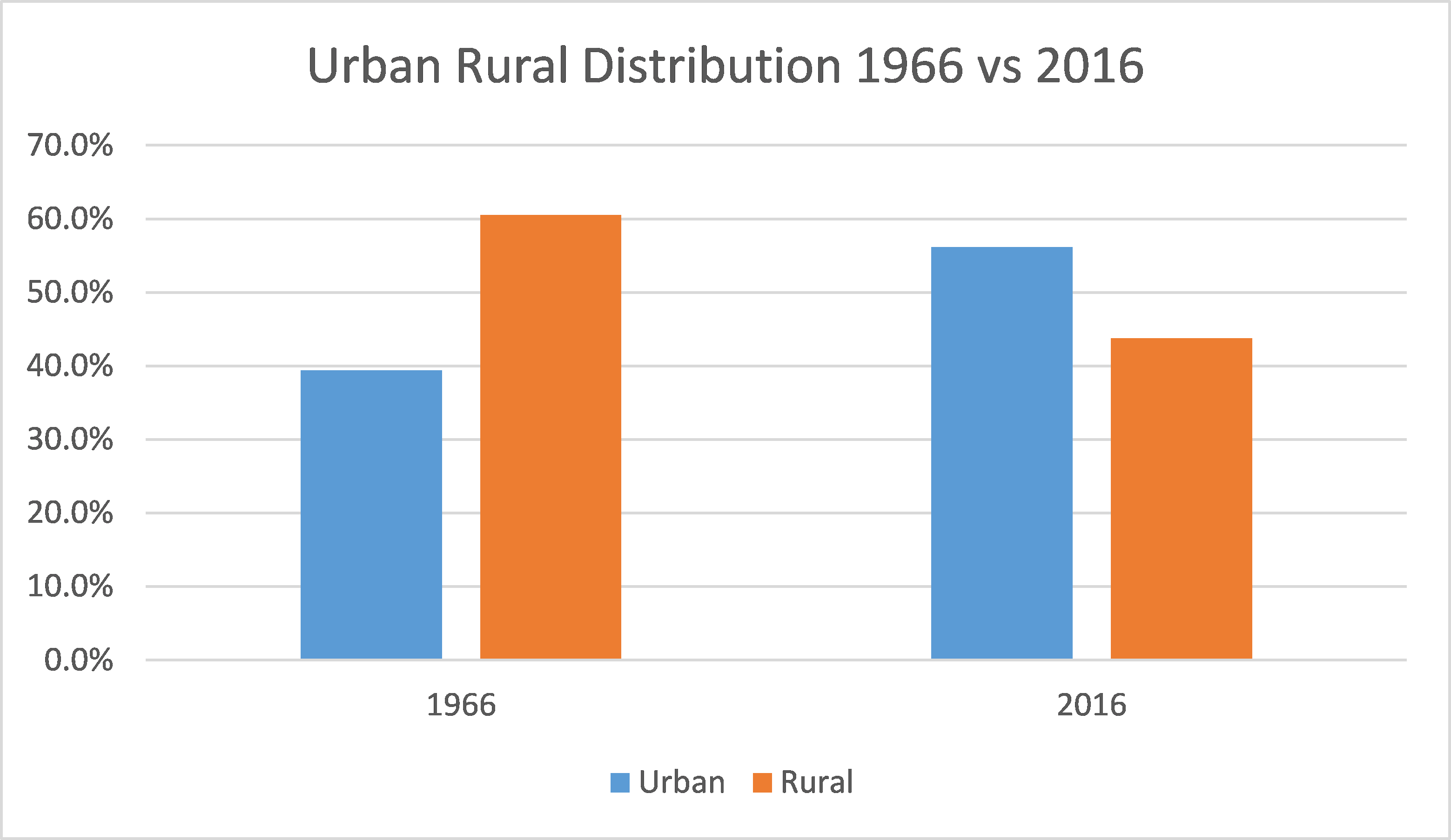 When considering the immediate surrounding communities or Census Metropolitan Areas (CMA), the concentration of population in Saskatchewan's 2 major cities is even starker with almost half of the province living in its 2 major metropolitan areas.
Population

Employment Trends
One factor driving the change in the urban rural population distribution has been technological change in agriculture. In 1976, there were 96,600 employed in agriculture or 25% of the province's workforce. By 2018, this had dropped to 37,200 or 7% of the province's employed labour force.

In short, Saskatchewan has a much more diversified economy now than it did 40 to 50 years ago with healthier resource and service sectors.

Looking Forward
Praxis conducted a number of population forecasts. Using provincial average birth and death rates for European and Immigrant heritage, Indigenous specific birth and death rates, maintaining international in-migration at 5 year average levels (14,000 per year), and using the 5 year average for inter-provincial in and out migration, we anticipate the immigrant population to continue expanding to account for 41% of the total population in 2045. At the same time, those of European heritage drops to 42% of the total with Indigenous advancing slightly to 17%. It should noted that the provincial Indigenous population does not incur significant in-migration and population growth is almost entirely due to natural increase. As such, Indigenous population growth is projected to lag behind immigrant population growth. Implicit in this forecast is that the immigrant population will not experience significant outmigration.
With the province's population at 1,174,462 (Q3 2019), 1,379,960 represents a 205,000 increase in population over 26 years, which is less than the 226,000 over 10 years targeted in the province's Growth Plan.

We also anticipate that the trend of increasing urbanization of the population will continue to over the next 25 years. In 2045 Saskatoon and Regina will account for 62% of the province's population with the rural population dropping to 26%.

Sources: Saskatchewan Bureau of Statistics, Statistics Canada, Conference Board of Canada, Praxis Consulting
This Issue's Editor: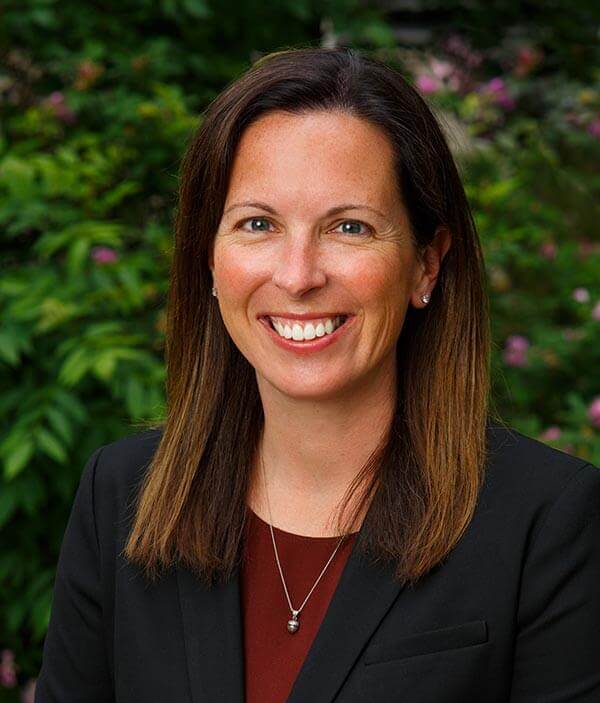 BAH, MBA
Strategic Research Consultant
---
TrendLine Saskatchewan is published monthly by Praxis Consulting.
Wish TrendLine Saskatchewan Insights Focused on Your Business?
Now Available: Sector deep dives and customized economic reports designed to inform your business decisions.